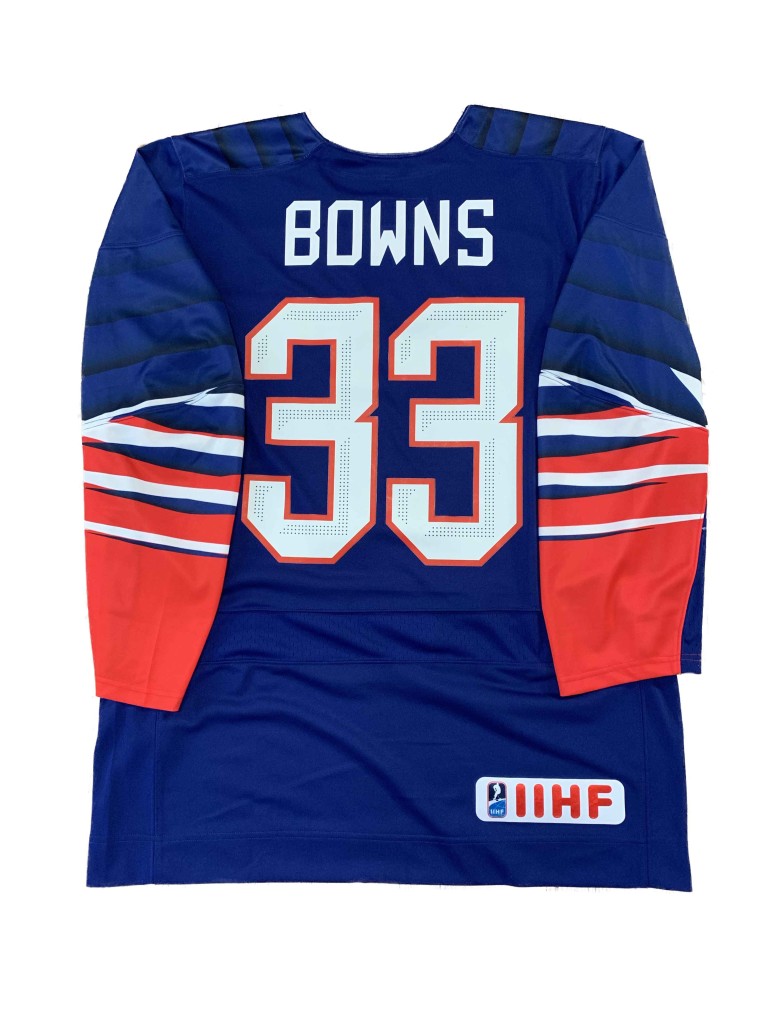 GB Men Nike Replica Shirt: Name & Number ONLY
£25.00 – £30.00
GB Men Nike Replica Shirt:  Name & Number ONLY (this is just the cost for the name and number, the shirt has to be purchased from the Ice Hockey UK Shop first)
If you are wanting a name and number printed onto your replica shirt, first of all you will need to order your GB Men Replica Shirt from the Ice Hockey UK Shop. Then place your name & number order with us and quote your shirt order number in our notes section at checkout!
(You will have already paid delivery with your Ice Hockey UK order therefore if you are placing an order for your name & number just select "STORE COLLECTION" as your order will be shipped using the details  on your Ice Hockey UK order)
If you require a non player name & number then please select either "CUSTOM NAME & SINGLE DIGIT" or "CUSTOM NAME & DOUBLE DIGIT" then leave your required name and number in the personalisation box (PLEASE USE CAPITALS)
Please note that currently the players listed here are within the squad, this is not the official team.